The Romantic Borders Tour
A Journey from Scotland to Northumbria

From the gentle rolling hills to imposing crags and Sir Walter Scott's mountain viewpoint to the rugged coast, the Borders are a well kept secret by British holiday makers. It's where we, the guides, choose to holiday, which is why we are keen to share it. It offers some of the best walking trails, national park land, a variety of castles, big hoosies, graceful abbeys and impressive Roman fortifications, all gliding into our view from ancient history when Northumberland held the Capital of England.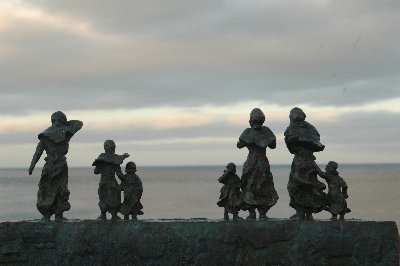 There is a strong literary theme to this tour, picking up on local authors, visiting the "Harry Potter Castle" as used in the film adaptation, sharing readings from books. You'll experience some local Tales along the way (oral literature), told by your guide to the accompaniment of the harp, to give a deeper understanding of the history and culture.
Perhaps the Borders have an air of terra incognita about it from its time as a remote and hotly contested, ever-changing boundary between Scotland and the ancient Northumbria of England. Despite being very much at peace today, it's as if somehow that sense of being "beyond" remains.
The overall feeling of this eight day tour is one of undiscovered tranquillity. Yet, our days are active and vibrant as we visit castles, forests, the coast and build up our appetites with some good hiking to sample excellent food, local ales and the hospitality of our B&Bs.
It's enough to lose your heart to... Just get excited quietly aye?
Dates 2019
This year, the Borders Tour is happening in September and is by invitation only to prior tour guests. It is already filled. See you in 2019
Dates for 2019 are under discussion. If you want to be a part of that, join the email-signup by End of June 2018,
Take me to the Email Signup
Follow
Scottish.Highland.Traditions
page on Facebook to get the announcements.
What are the Borders like? Watch the video:
Itinerary
Day 1 and 2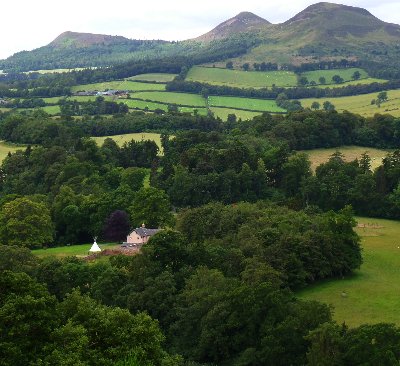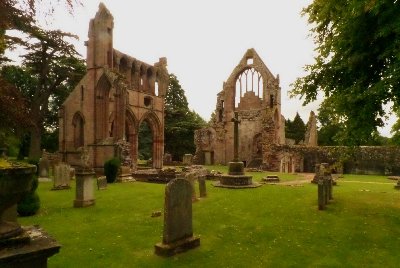 We head south from Edinburgh and the land begins to roll in green hills and deeply wooded cuts of rivers. We'll visit the opulent home of the 19th century's most acclaimed Scottish author, Sir Walter Scott, the writer responsible for inspiring Queen Victoria to travel to Scotland.
Our first walk of the trip will be gentle as we make our way to the River Tweed connected to the romantic ruin of Dryburgh Abbey where we'll continue our walk to explore its grounds beautifully tucked into the wooded glen. Our accommodation will be in a B&B chosen for local hospitality.
Day 3 and 4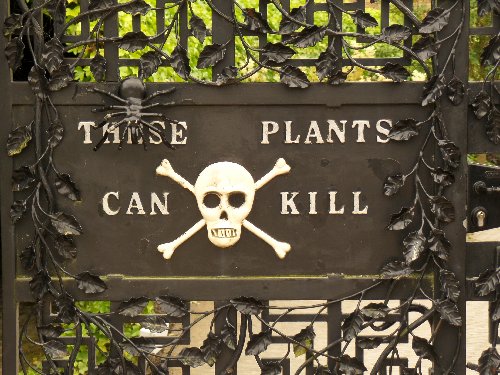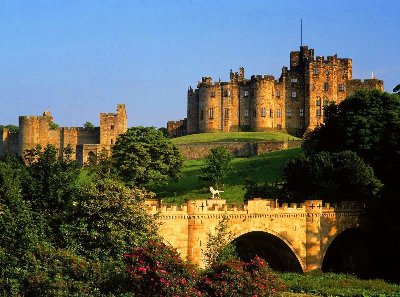 We'll spend a couple of days based near the centre of Alnwick, and visit its castle, famous for Harry Hotspur long before Harry Potter flew his broomstick there. We'll explore the beautiful castle gardens and be guided through the poison garden, a worthwhile, intriguing and sometimes humourous visit. Alnwick also boasts Barters Books, the book emporium that rediscovered "Keep Calm and Carry On". We'll make a special visit to this book seller to each buy a copy of any book that takes our fancy for quoting along the way. We did mention the literary theme, aye? There's enough around Alnwick to keep us going for a couple of days. Prepare for the best seafood you may ever have eaten! Check out the video above for that.
We'll also put in a few secret visits during this time. Shhh, don't tell anyone.
Day 5 and 6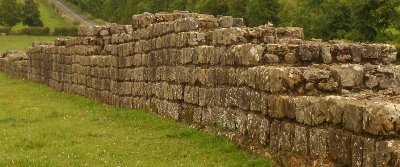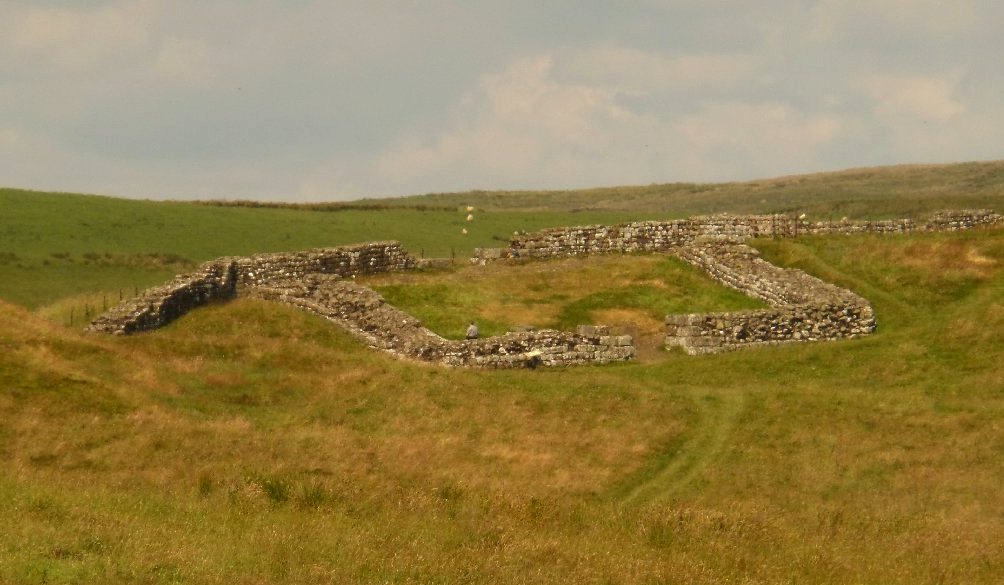 Journeying further south into England we'll visit Hadrian's Wall, built almost two thousand years ago and still in use.
A hike along the Roman ruins will leave you feeling strangely displaced amidst the rolling hills of an English moor.
While in the area, we'll dip back into literature with a visit to the scene of Diana Gabaldon's Outlander opus. We'll visit the site of Jerry MacKenzie's downed Spirtfire at a Milecastle.
Day 7 and 8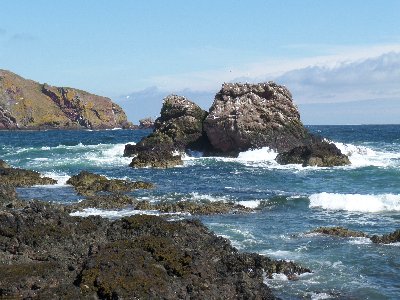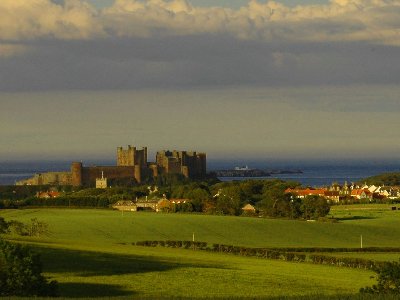 The last two days will be distinctly coastal with a visit to two castles that sit dramatically above the ocean on the North Sea and face Norway - one is grand, martial, large; the other is the cutest, cosiest castle you'll ever visit. We'll explore a hidden cove tucked into sea cliffs and take a cliff-top walk overlooking the waves below (just like in those old British black & white films, where the dramatic music kicks in and the ending scene finds the two lovers standing at the top in an embrace!....but I digress) and we'll see and hear sea bird colonies while the coastal view offers stretches of old fishing villages of the Scottish and English fleets.
A short clip of Roman ruins from 2017, including guest comments.
A Video Diary entry from three guests for the folks back home, 2016:
Reluctantly we'll head back to the bustle of Edinburgh by around 5pm on the last day.
Note: We may rearrange the order of the itinerary out of necessity or to take advantage of the special events yet to be announced.
Video Content: Accommodation will be different each tour depending upon availability.
Tour Price - To be determined
Arranging & booking your accommodation for the seven nights (for which you pay hosts directly)

Driver Guides and all transportation from / to Edinburgh our meeting point

Daily breakfasts

Group entertainment including Borders Tales

Entrance fees to public sites, including castles

All applicaple taxes