Day Tours, Step-on Guide Tours
Tales on the Hoof ™
Kilmartin Glen, Argyll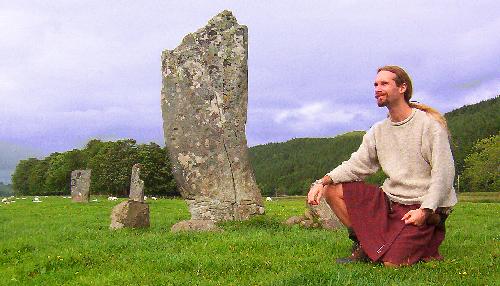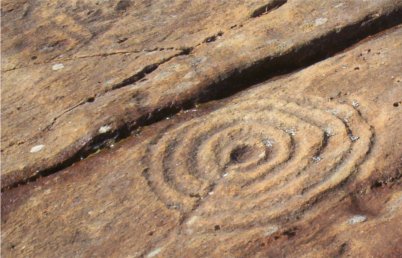 The Kilmartin Glen in Argyll is one of Britain's gems of history DùnAdd, ancient capital of Dalriada founded by the Irish in the 5th century amidst the pagan Picts. Gleann Cille Mhàrtainn (Kilmartin Glen), is where they came and so began Scotland. But we humans have been here since the ice receded 10,000 years ago. We built our stone circles and standing stone temples; We left footprints....
Pick 4-5 hours worth from the following to give a full day's relaxed walking (which allows a break for lunch and transport time between each site, in your transport):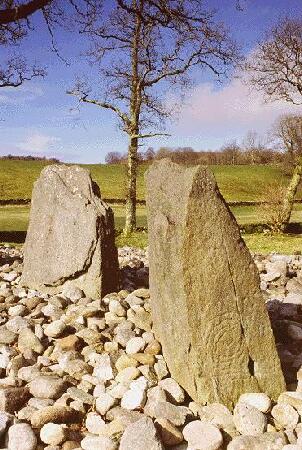 Standing Stones: 4 ancient sites in the Glen, 90 mins (Grade A, see * below).
Standing Stones: a precursor addition to the above - the 6000 year old Henge, 40 mins (Grade A).
Standing Stones: Celtic rock art of Achadh am Breac, including the newly discovered site, 1 hour (Grade A).
Irish Celtic site: 400-800 AD, Dunadd the ancient capital, 1 hour (Grade B).
Medieval Kilmartin: 1400-1600 Carnasserie castle and "Knights Templar" grave slabs, 90 mins (Grade A).
Early Celtic Christianity: Holy Well and Clearance village, 1 hour (Grade A).
Crinan Loop walk: Spectacular views, Folklore of Celtic Trees, the seaways, Goddess in the Landscape, the Crinan Canal 2 hours (Grade B).
Folklore of Celtic trees ramble: wildlife, British History, Herbalism, Irish and Scottish folktales, 90 mins (grades A and B, multiple locations).
While it is theoretically possible that there is a guide somewhere on planet earth who knows more about the Kilmartin Glen than me, it is however unlikely! I lived there for 5 years and guided over a hundred parties, many of them repeat visits. Why use anybody else?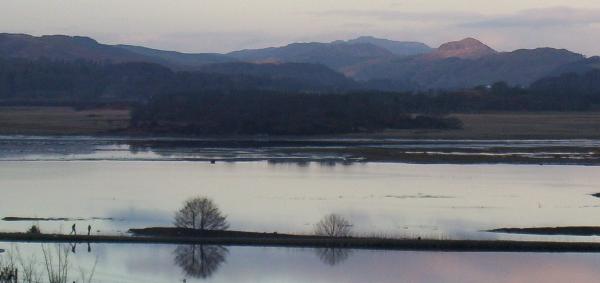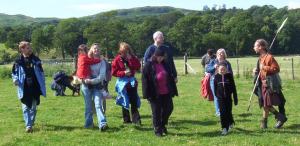 Exchange (reduced) for families and small groups (8 or less): £160 mid-week tours.
Exchange for cruise ships, tour companies or weekends (groups up to 15 persons): £220
Exchange for groups over 15 (second guide required for quality): £300
"Scot,We had the pleasure of having a tour with you during the 2nd week of August in 2004. You gave us a day tour of the Kilmartin valley. We never thanked you properly for your wonderful tour and your hospitality. I have been working our photo album from that vacation and looked up your website in to recall where exactly we had visited with you. We would also be more then happy to be used as references for your tours, Thank you again! And if we are ever lucky enough to come back to Scotland we will surely request one of your tours again!" Linda Curtis & Ron Kamen, March 2009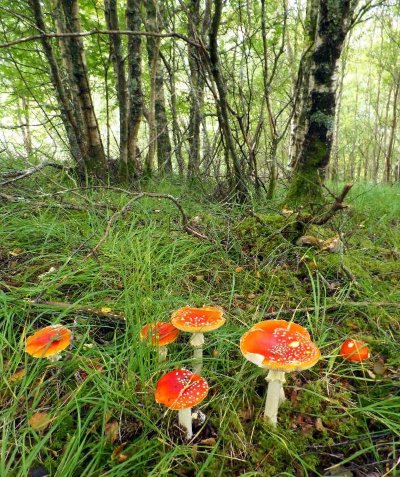 Glen Lyon, Perthshire
Known in literature as The Long Crooked Glen of the Stones, it holds a huge amount of interest for the sensitive traveller: probably the last continously kept Earth Goddess shire in Britain, sites of the last Pictish strongholds, Tales and Legends of Fionn MacCumhal, great natural beauty, early Christian sites, a Fairy Hill of the Celts, a remoteness of landscape that is felt by the visitor... and so the attractions go on.
This is a whole day tour, due to the remoteness of the glen and the distance into it. The exact sites to visit I ascertain during the booking process based on your interests.
Grades* B and C.
Exchange asked: for families and small groups (8 or less): £160 mid-week tours.
Exchange for cruise ships, tour companies or weekends (groups up to 15 persons): £220
Exchange for groups over 15 (second guide required for quality): £300
How These Tours and Walks Work
15 is the maximum party size (for quality), but a second guide (Samantha) can be employed for larger parties, possibly with a split itinerary
Each tour has a meet point that can be varied according to your needs
For small parties (1-3 persons) transport can be included (additional cost); For larger groups I act as a step-on guide to your own transport
Tours are or can be made suitable for those with wheelchairs, low mobility, with pushchairs or with dogs. Please enquire.
Party members need good footware, outdoor clothing, water and snacks on all tours
* Grading the walks
I use the Ramblers Association of grading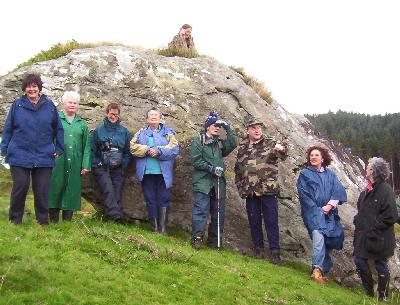 A = Flat, path walks, not arduous, suitable for low mobility and wheels.
B = Mostly paths, some unmade and muddy, some climbs, but not for more than a couple of hundred feet, not suitable for wheels, moderate fitness or mobility required
C = Off path climbs involved. Climbs more than 500 feet, slighty higher than average fitness advisable.
All photos are from the tour locations and are the property of Scot AnSgeulaiche.