Itinerary
Day One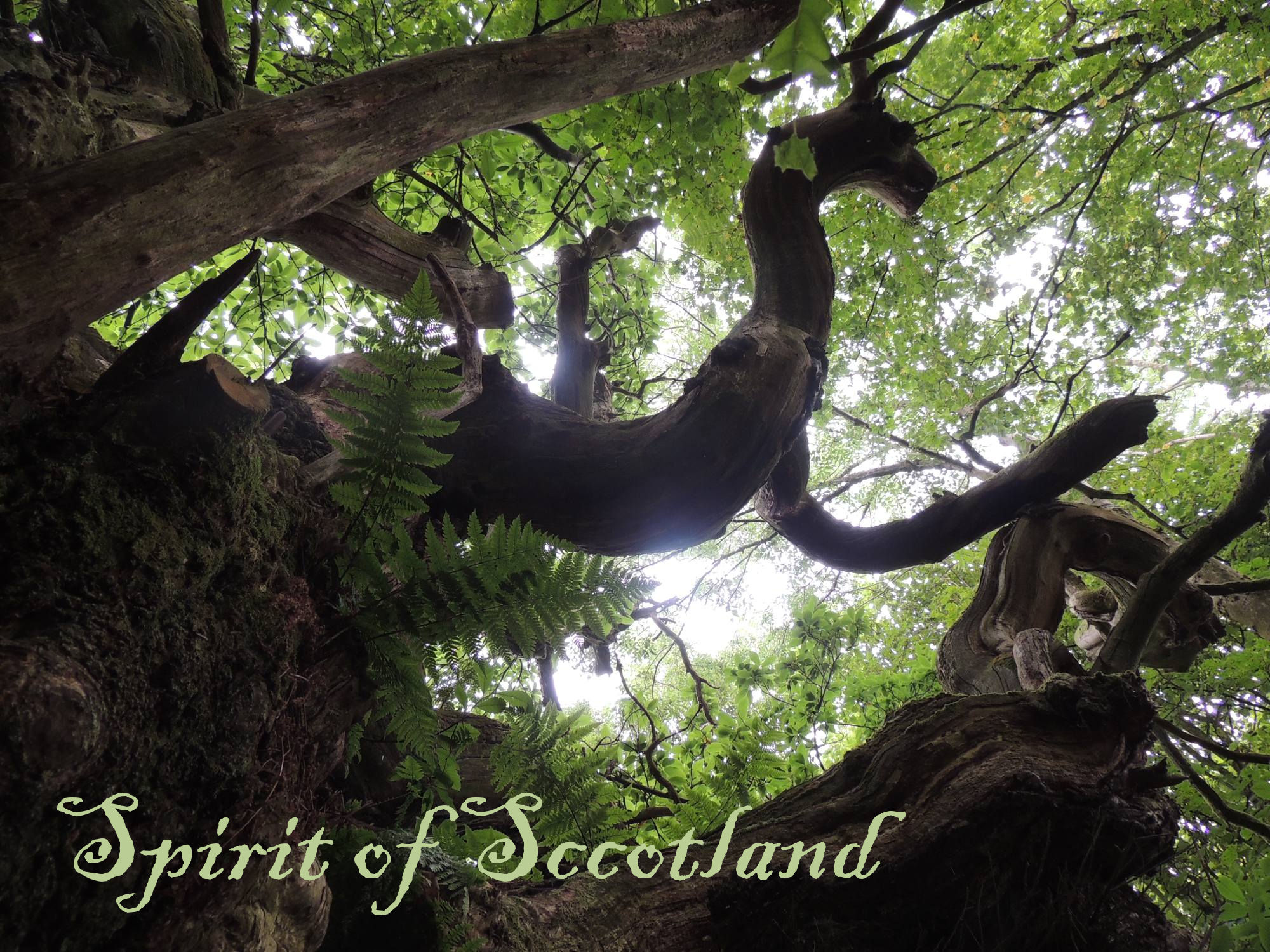 The dragon tree of Rosslyn Glen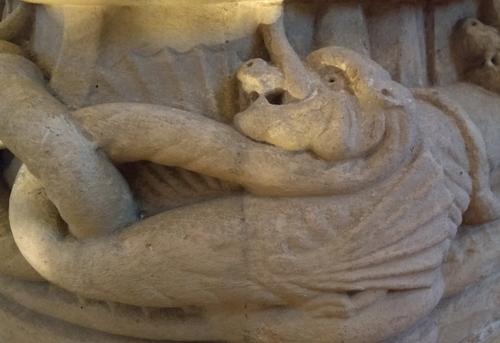 Just one of the Chapel's many sacred carvings
We meet in Edinburgh and the journey begins! We visit the exquisite Rosslyn Chapel, steeped in stories of the Knights Templar, starting with a walk in beautiful Rosslyn Glen. We then head north into the Highlands, stopping at an homage to Celtic poetry in nature-form. By this evening we will be in the heart of Perthshire, known as Big Tree Country, at a four thousand year old stone circle.
Day Two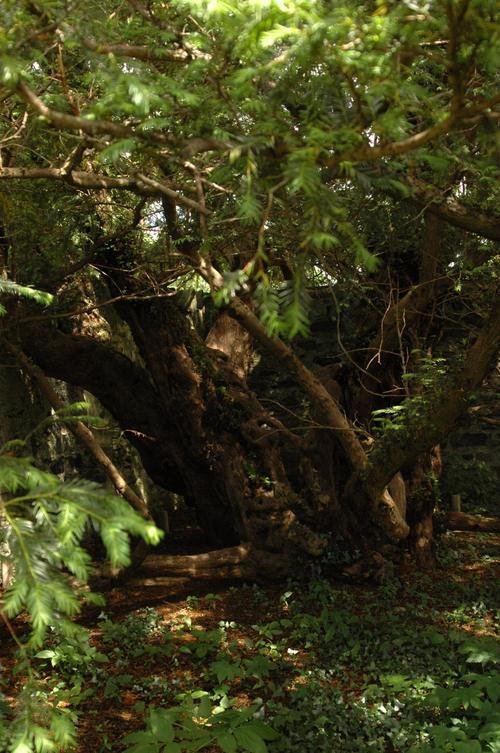 The Oldest Tree in Europe?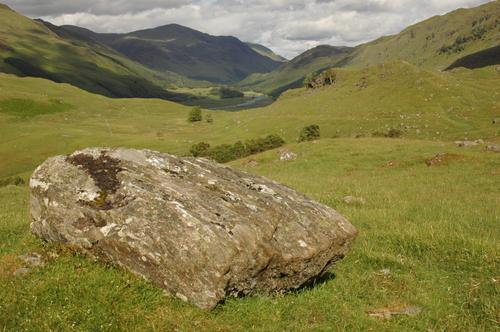 A Glen of dramatic light
Today we journey into The Crooked Glen of the Stones, one of Scotland's hidden gems with a dense collection of sites spanning several thousand year along the glen's thirty mile length, including probably the oldest tree in Europe. We'll visit standing stones with stories around them; we'll hear Tales of the hero warriors Fionn MacCumhal, Ossian and their magical hunting hounds; we'll hike up into an unmarked site of great power hearing of David Cowan's work on ley lines and telluric energy; we'll translate local place names to uncover the early Celtic Christian settlements in the Glen. There is an option (depending on guests' wishes) to add a day and to hike into an even more remote part of this glen and visit an extant Goddess shrine. This will be discussed after booking).
Day Three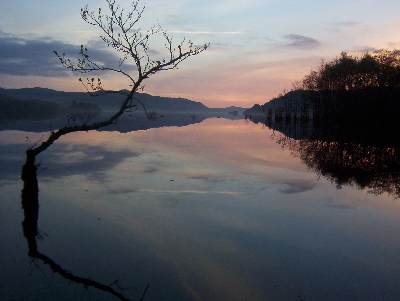 Sunset on Loch Obha.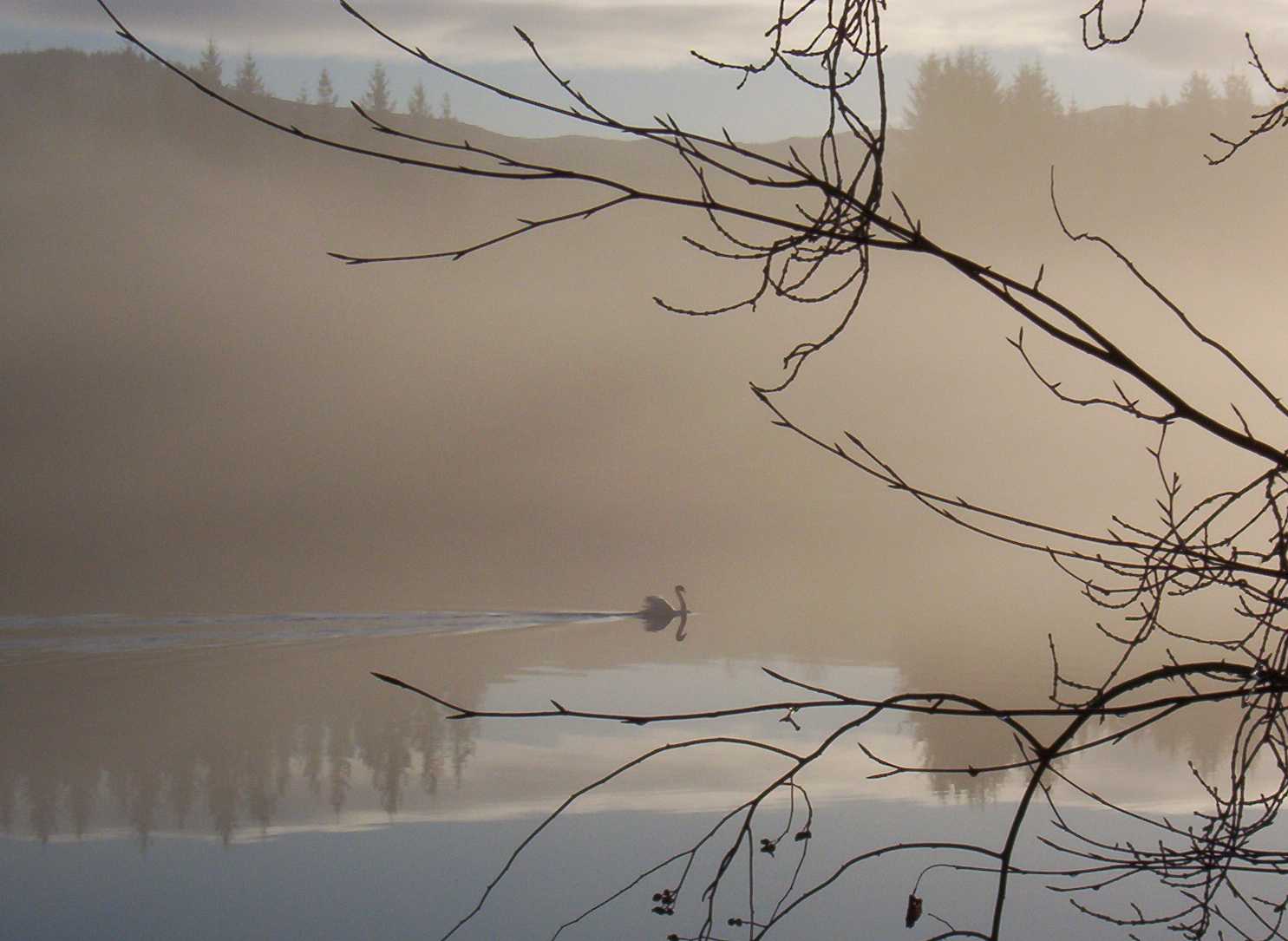 A swan in the mist
We journey west through dramatic glens to the west coast, stopping at the ruined village of Old Lawers to hear about the Lady of Lawers, one of Scotland's famous seers. Amidst the beauty of Glen Dochart there are a few early Celtic Christian sites of Saint Fillan and his mother, St Kentigerna, such as a pool for curing madness. We'll take a single track-road down the longest loch in Scotland to arrive in our new area, Argyll. Tonight, we stay in the ancient kingdom of the Gaels, Dal Riata.
Days Four, Five and Six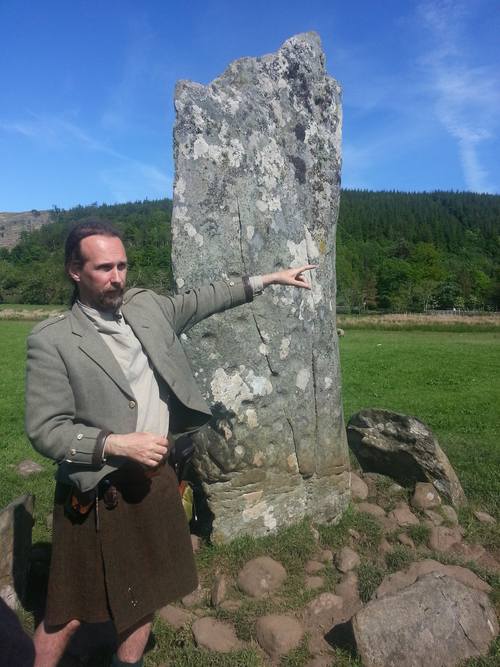 Bronze Age astronmony explained.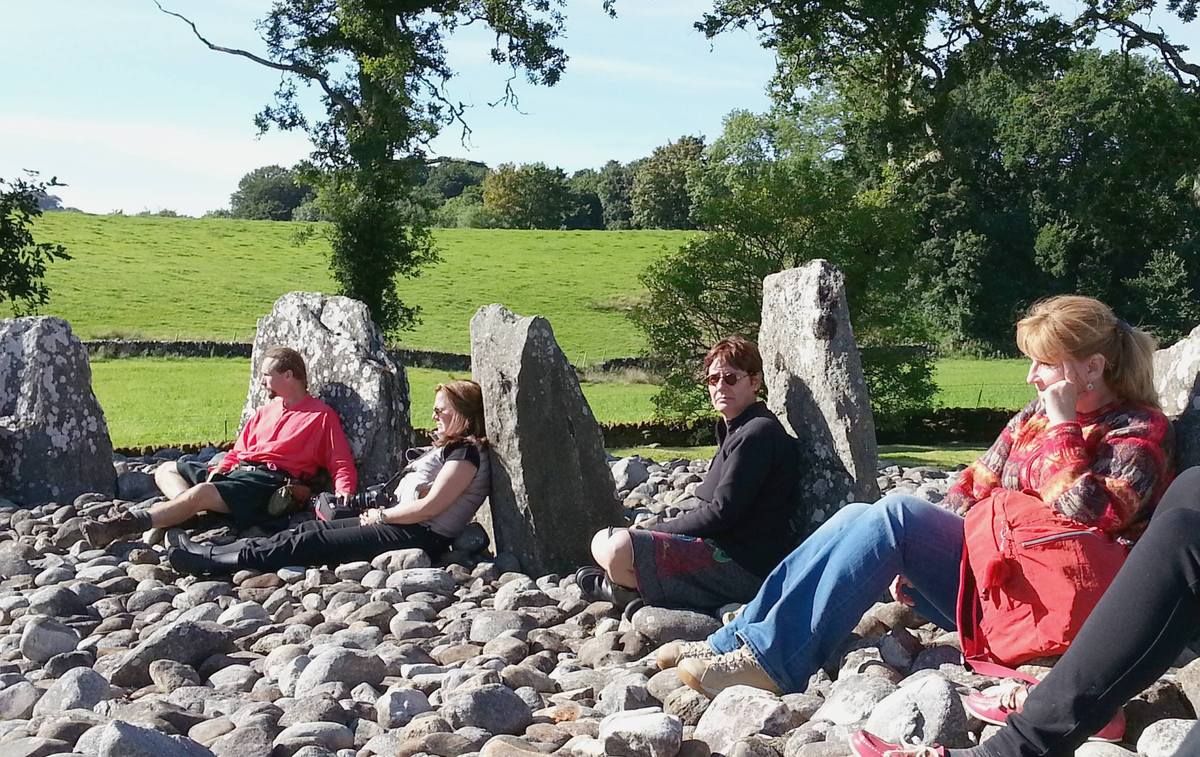 A moment's reflection in a stone circle.
©Tour guest Loreen Costa.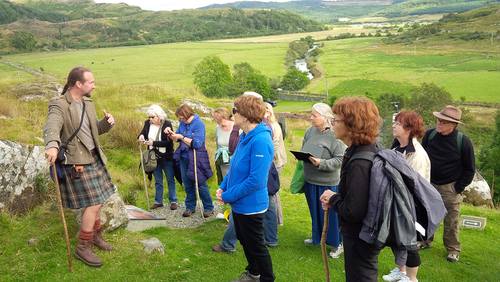 At Dùn Add.
©Tour guest Pam Payne.
We come to the hill of
Dùn Add
, once the royal seat of the first Scots in the 5th century, where we will hold ceremony to make a connection with the sacred land. Over three days we explore one of the richest archaeological landscapes in Scotland:
Kilmartin Glen
, home to an astonishing array of stone circles, cairns, henge and forts covering 5000 years, including the Nether Largie standing stones and Temple Wood stone circle. We will also visit a
hidden holy well
and other little-known and special sites. While it is theoretically possible there is guide on the planet that knows the Kilmartin Glen better than me, it is unlikely: I lived amongst these stones for five years.
Day Seven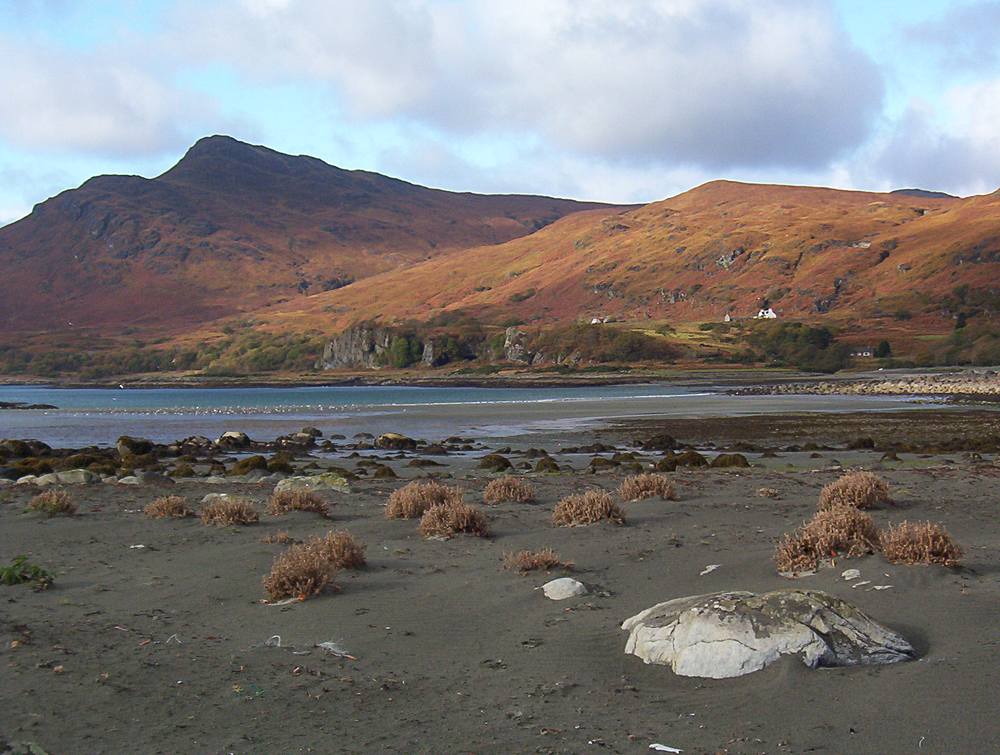 Mull, always dramatic.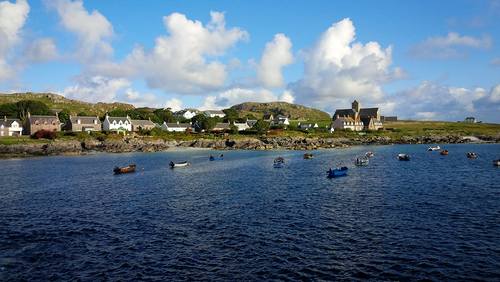 Iona
© Tour guest Pam Payne.
A short drive up the west coast takes us to An t-Òban, the "Gateway to the Isles," where there will be free time to stroll through this bustling Victorian harbour town. Then we cross by ferry to the wild and unspoilt Isle of Mull for a scenic drive through the mountains. Another short ferry ride takes us over to the holy Isle of Iona where we will stay for the next three nights. This evening we will stroll to the ruined nunnery with its sheela-na-gig.
Day Eight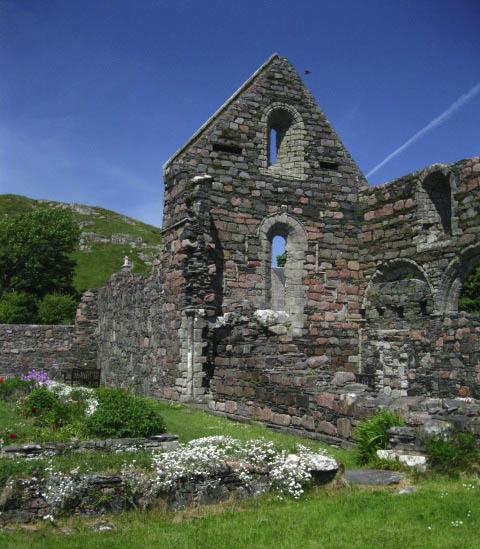 Iona Nunnery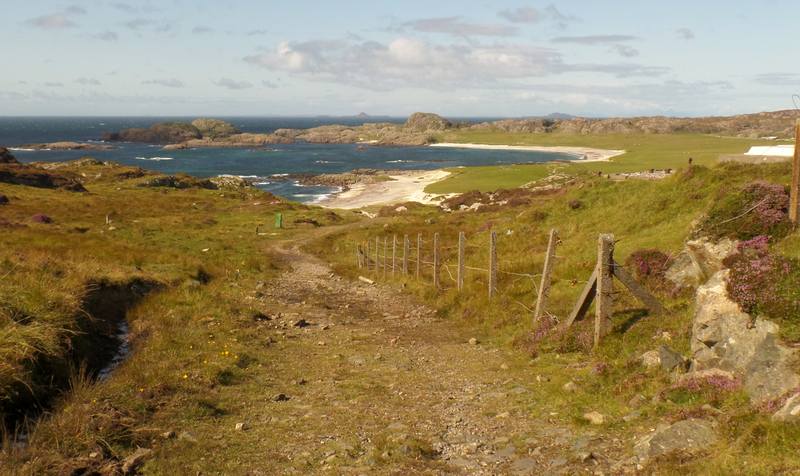 Iona, Traigh Bàn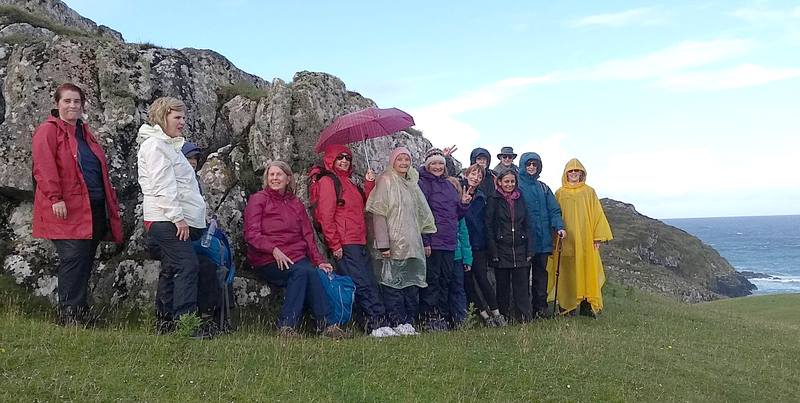 Pilgrimages are meant to be trying: weather!
Today we visit St Oran's chapel and the royal burial ground of Scotland's kings where we can pay our respects to the ancestors. Afterwards, we take a walk to the beach "at the Back of the Bay" where you might find beautiful Iona greenstones and walk a labyrinth. After lunch there will be a free afternoon when you can visit the craft studios and bookshops in the village, or find a sandy beach on which to relax. There is the option to take to the sea by boat in this kingdom. This evening, there will be a formal Cèilidh of local Tales, with harp.
Day Nine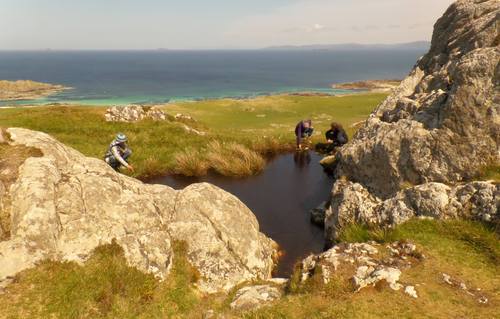 Well of Youth
Offering our Crosses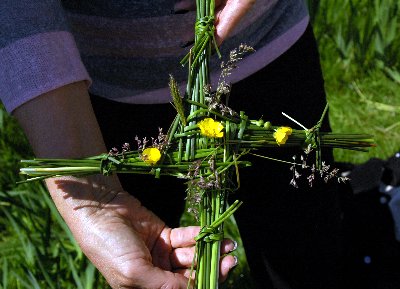 Making Bride's Crosses
You will learn about Iona's connection with the goddess and saint, Brighid, Brigit or Bride, and gather reeds to weave her crosses. Then we'll take a walk up the holy hill of Dun I to the Well of Youth, to bless them in the holy waters sacred to the ancient goddess. This afternoon you can take an optional guided tour of Iona Abbey, founded by St. Columba and lovingly restored by the Iona Community, then walk to a known faery hill. There will be alone-time while on Iona for journaling, integration of the pilgrimage learnings, or meditation.
Day Ten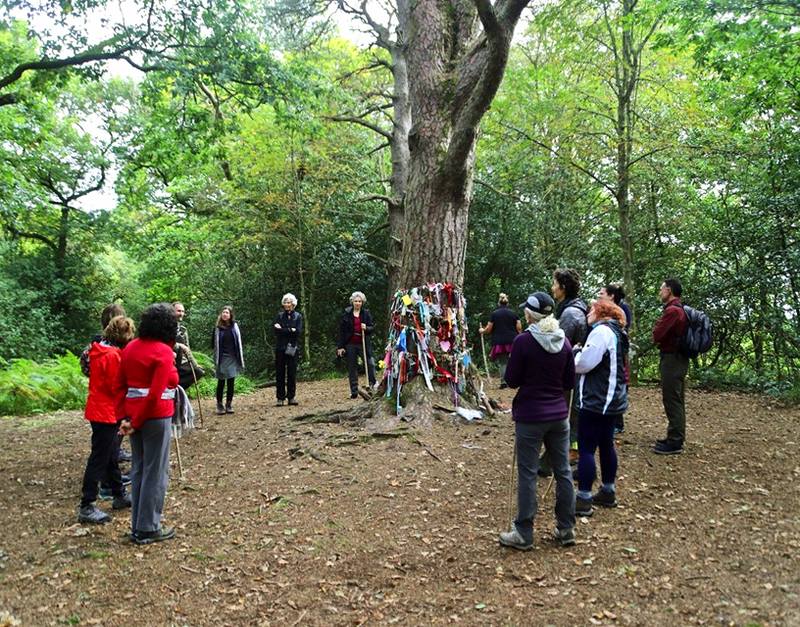 A seldom visited Fairy Hill
Pic by Hamish Burgess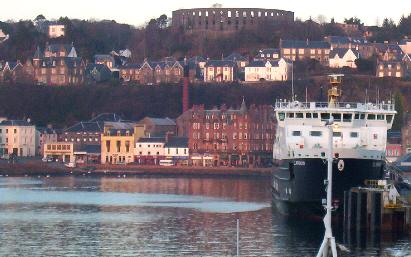 Returning to Òban
Leaving Iona, we head eastwards by two ferries, then through beautiful glens into a land painted by pre-Raphaelites and one of the few well documented fairy hills. Here we will have time to make our closing ceremony before adjusting to "civilisation" and returning to our Edinburgh start-point for fond farewells.
Note: We may rearrange the order of the itinerary, usually due to ferry times and Sunday closing of certain sites on the islands.
Images taken on this tour (hover/click to enlarge)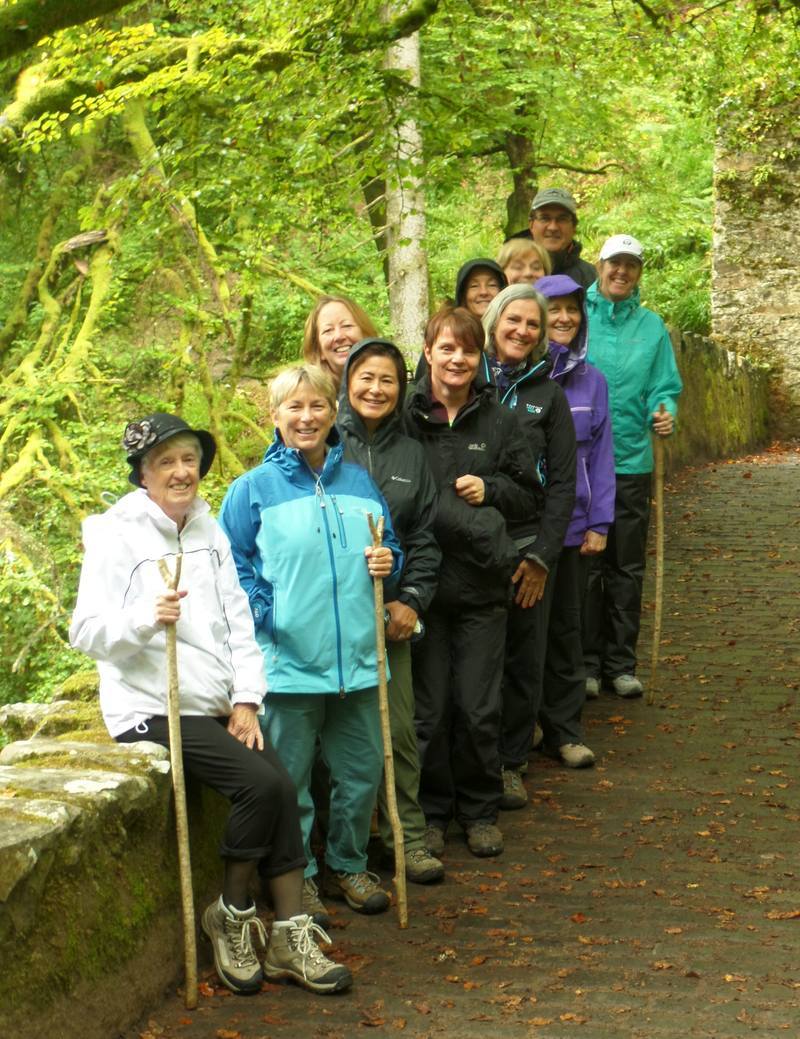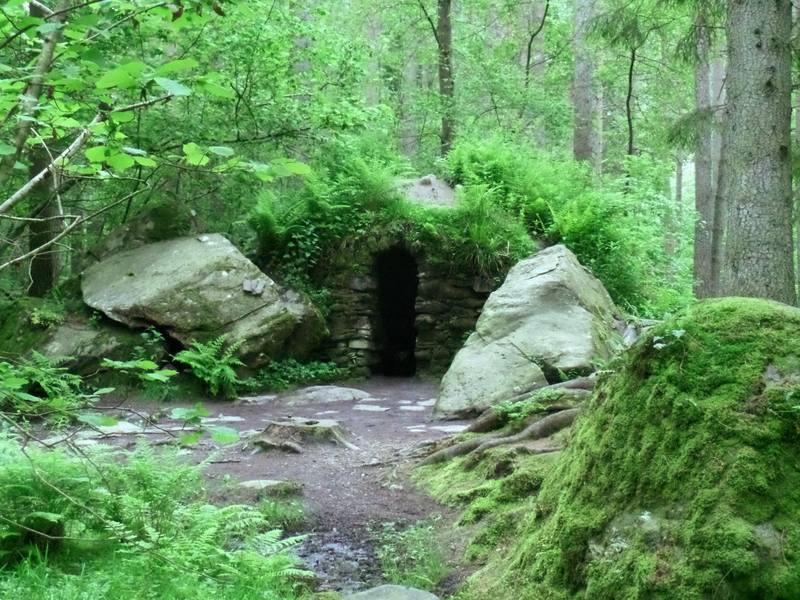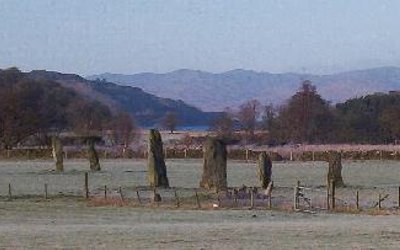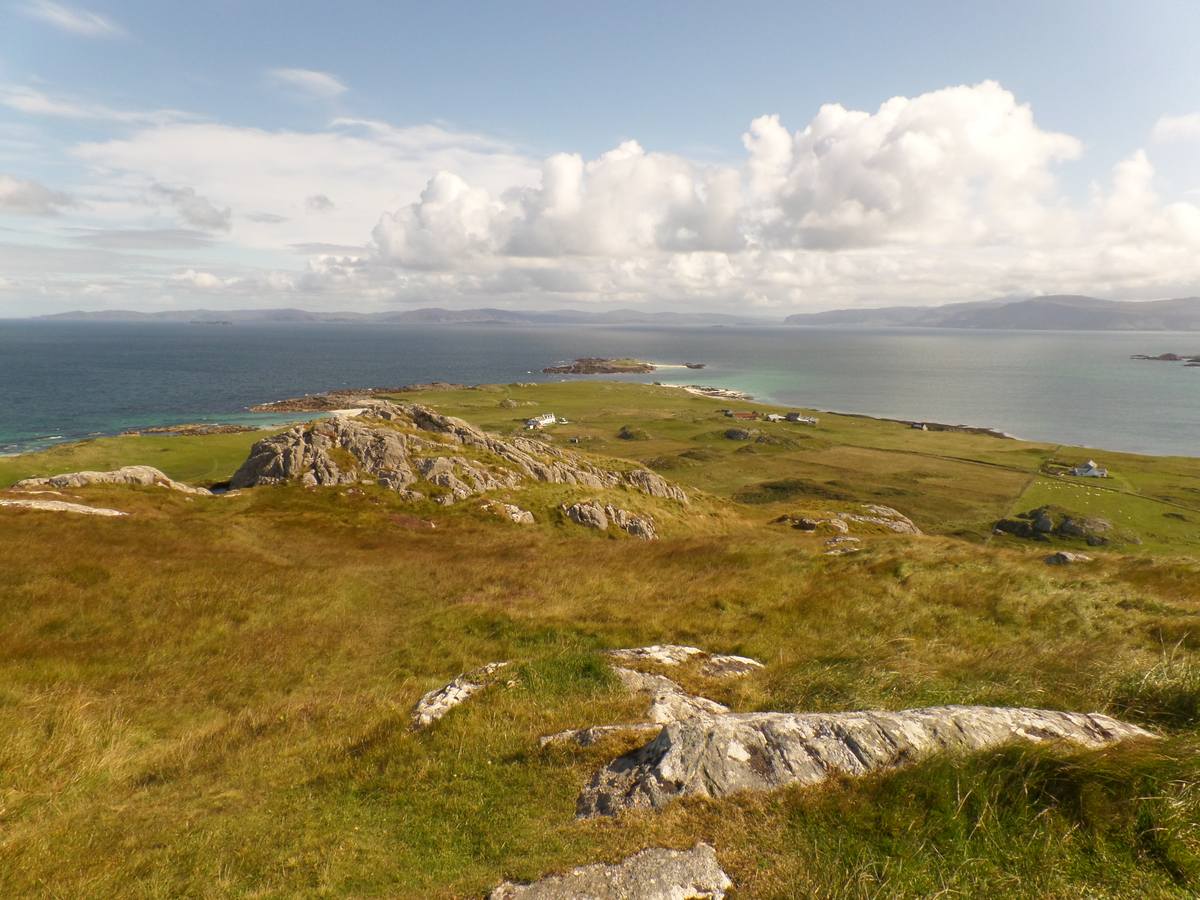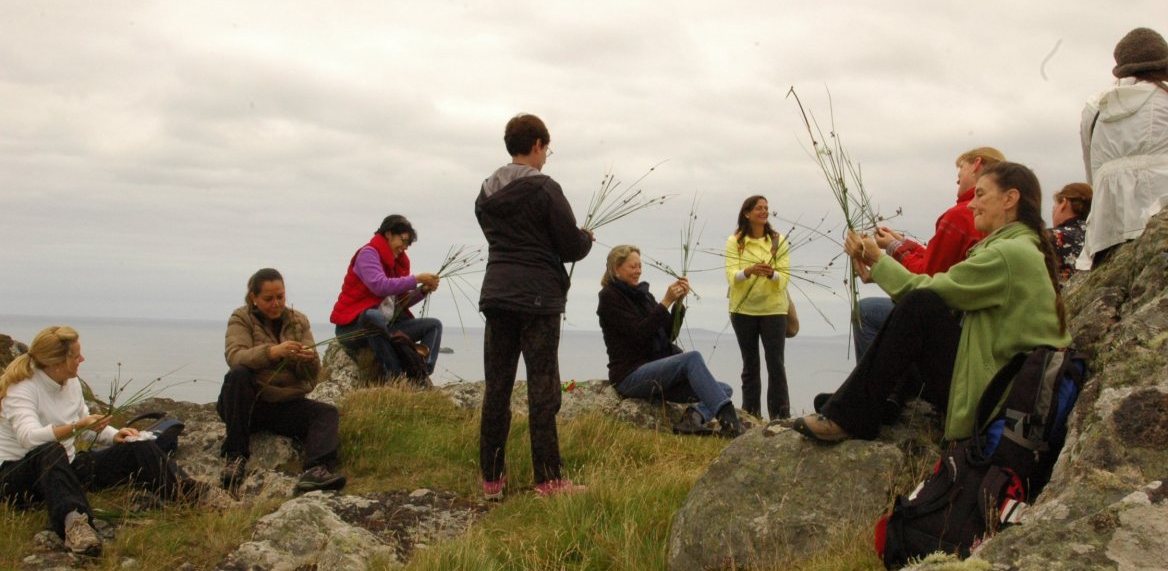 Tour Price 2023
£2750 per person, sharing twin or double room,
£3200 solo traveller, single room
(XE.com currency converter)


What's included in the tour price:

Ten full days of guided touring
All transportation from / to Edinburgh our meeting point
Your accommodation for nine nights*
Arranging most group dinners (and leaving one or two as 'free nights')
Daily breakfasts
All entrance fees to ticketed sites
All applicable taxes

Not included in the above price:

Your flight
Lunches and evening meals (although some are arranged for you as group meals. Food cost for the week per person is about £200-290, depending on your tastes.)
Evening meals**
Travel insurance

*Everything you need to know about accommodation, deposits and payments (including COVID19 contingencies) is on the TnC page (new window), which you should read before booking, while questions about almost everything else tour-related are answered in the Other FAQs section (new window).
** I like to give guests the choice of where, when and how much to eat in the evening, if possible, hence leaving this out of the tour price. In some remote locations, where choice is limited to one hostelry, I book a group dinner reservation. See Meals on the FAQ page (new window)
Can't make 2023? You can be kept informed of the tour's release date each year by joining the Mailchimp list and selecting "Mara's Spirit of Scotland Tour":
Activity note
As with all our tours, they are active. The itinerary choices for this tour are still being made from the rich plethora of sites in Scotland, but there will be at least two steeper ascents of 150 and 500 feet. There may also be a hike to a remote Goddess shrine of 11 miles round trip (mostly on the flat). This longer hike will be an option to discuss with booked guests.
Other physical requirements: Guests will carry their own luggage between vehicle and accommodation and for Iona guests will move their own luggage from the vehicle onto the ferry and off the other side (no vehicles on Iona). In some remote places, the next toilet break might be two hours away, with only Nature's Bathroom as your fallback. When you apply for a place on the tour, you will be asked for some health and medical details. This is used by the guides to assess whether you will be comfortable on the tour.